Chewbacca has a Taco.
By now you I should think you are all well aware that my favorite and our nation's most overlooked holiday, International National Taco Day of America is coming up in TWENTY SIX days! Holy sweet baby Jesus that's soon!
What you may not be aware of however is that N.T.D. is also Chewbacca's favorite holiday. Me and Chewy have so much in common.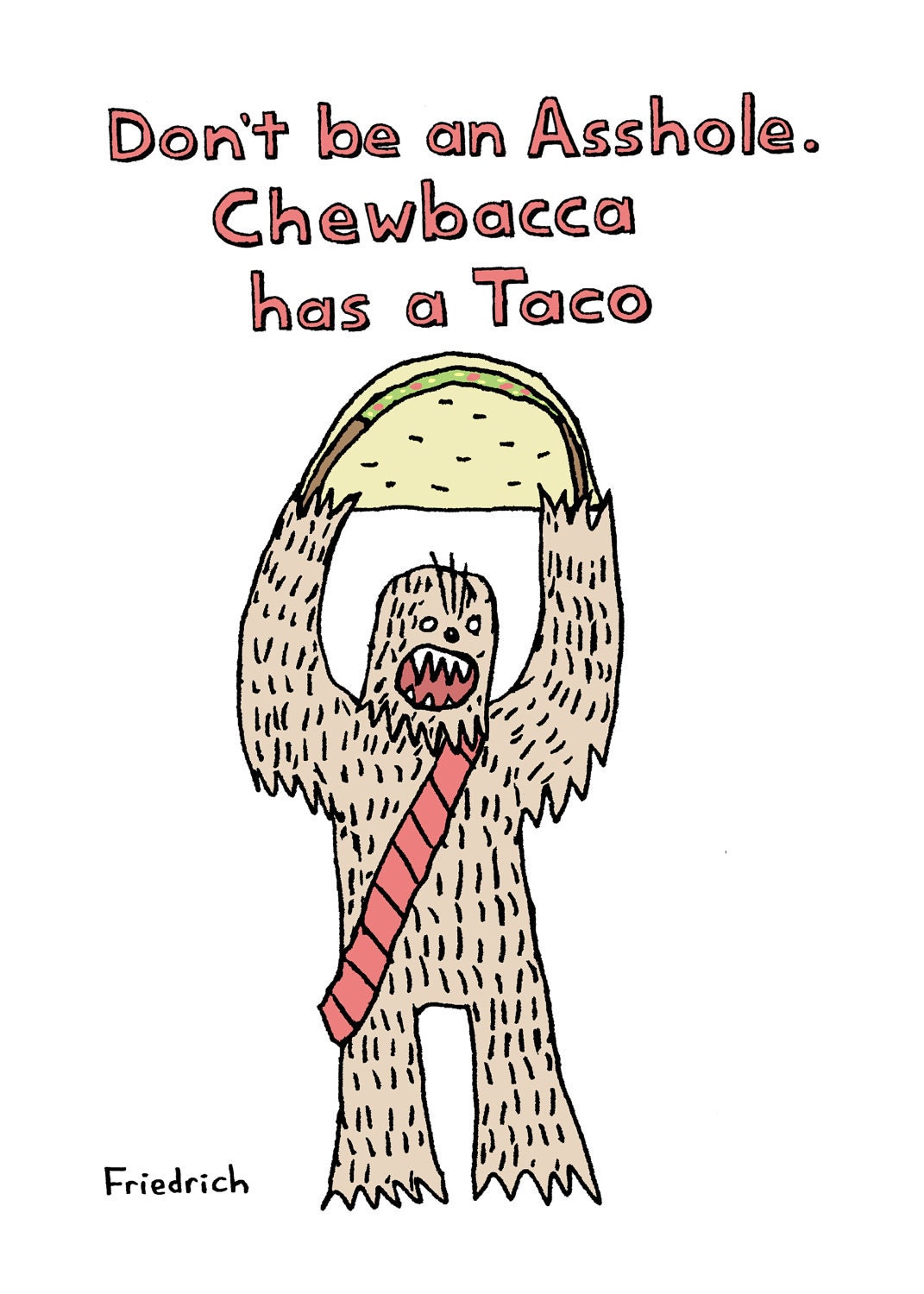 This print was penned, printed and posted by Paul Friedrich who runs an Etsy shop called, appropriately,
I Love Paul
. Paul is also the creater of the NHL's only official cartoon,
Cup of Awesome
with Stormy the Pig.
If that doesn't make you chuckle then you have a heart of stone.